If you're one of the two or three people reading this then you will likely already be aware that we at ETHR form one half of Jodie Nicholson's band when she's not playing solo shows. We met Jodie a couple of years back shortly after moving to Darlo and were absolutely blown away by her voice and the quality of her songwriting. She was super kind in agreeing to join us for some of our Harri Endersby gigs where she laid down some ✨ beautiful ✨ harmonies, and it's been awesome to have the opportunity to return that favour in helping her fill out her live sound.
We played our first gigs as a band towards the end of 2021, with the Glasshouse Sessions at Sage Gateshead followed by a 'test gig' at The Fire Station in Sunderland to help them ensure their brand new auditorium was all set up and good to go for live sound. Right from the word go things felt like they immediately gelled, and already being friends beforehand meant it was really easy to work together and come up with a sound and a setup that (we like to think) is more than just 'Jodie plus a band'.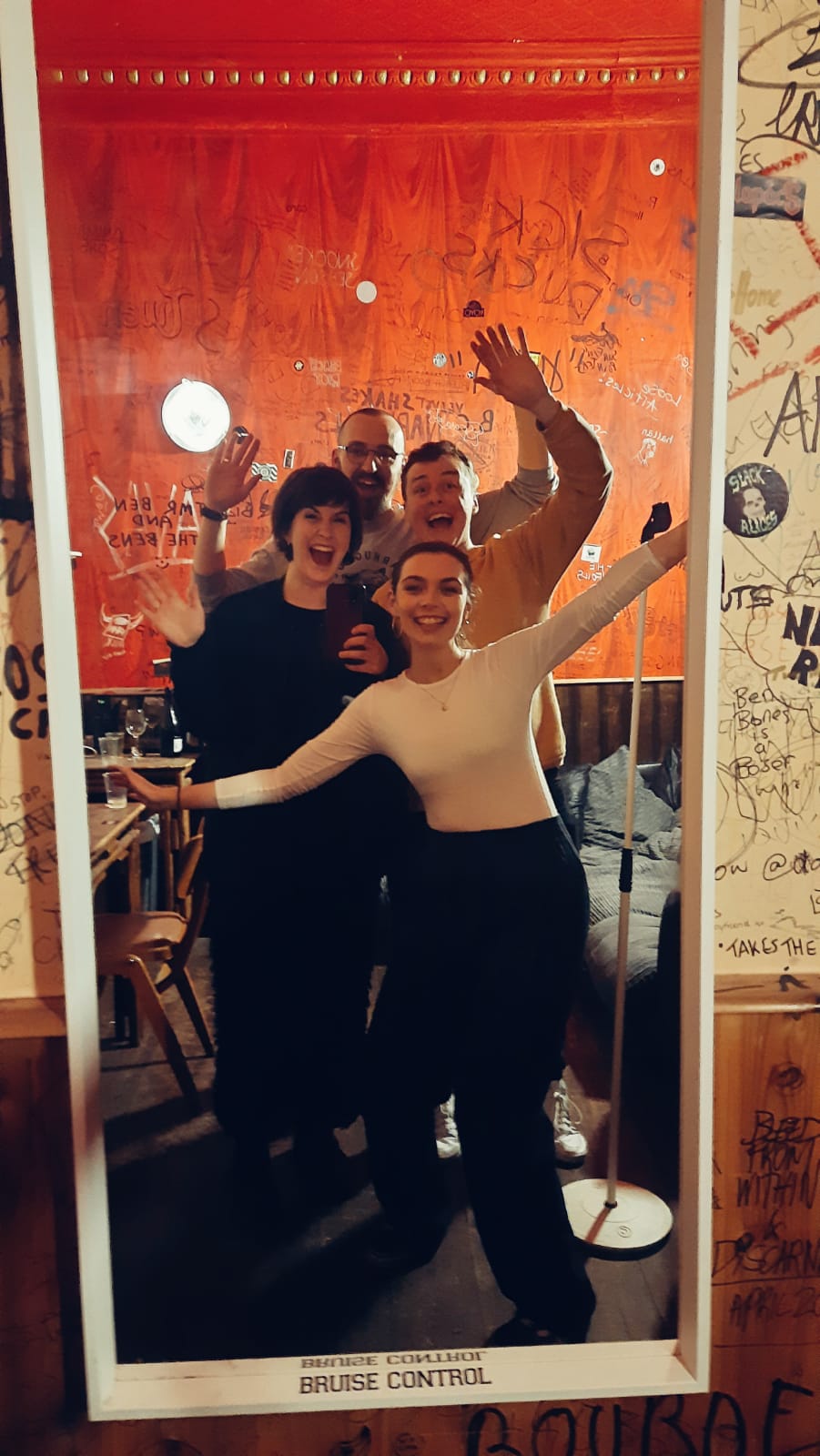 Full band line-up:
With those two gigs under our belt, it then came time for us to do our first proper run of shows as a band for Jodie's first ever UK headline tour 🎉 We spent a week and a bit touring the country, spanning from London to Glasgow and being driven around by Jodie's absolute hero of a Dad in a tour van that had been graced by the likes of Sam Fender, Ziggy Marley, Foals and many more. (This was exciting for us all, but particularly Harri and myself for whom it was a massive step up from stuffing all our gear into a tiny Fiesta and driving ourselves everywhere…)

Our first gig was at The Grace, Islington. Highlights from this show included a very literal green room (first time ever seeing cabbage wallpaper), an insane collection of disco balls and a cracking vegan burger from the microbrewery/pub down the road. We also had incredible supports in the form of Cara Hammond and Emma Bradley, both of whom were seriously, seriously good.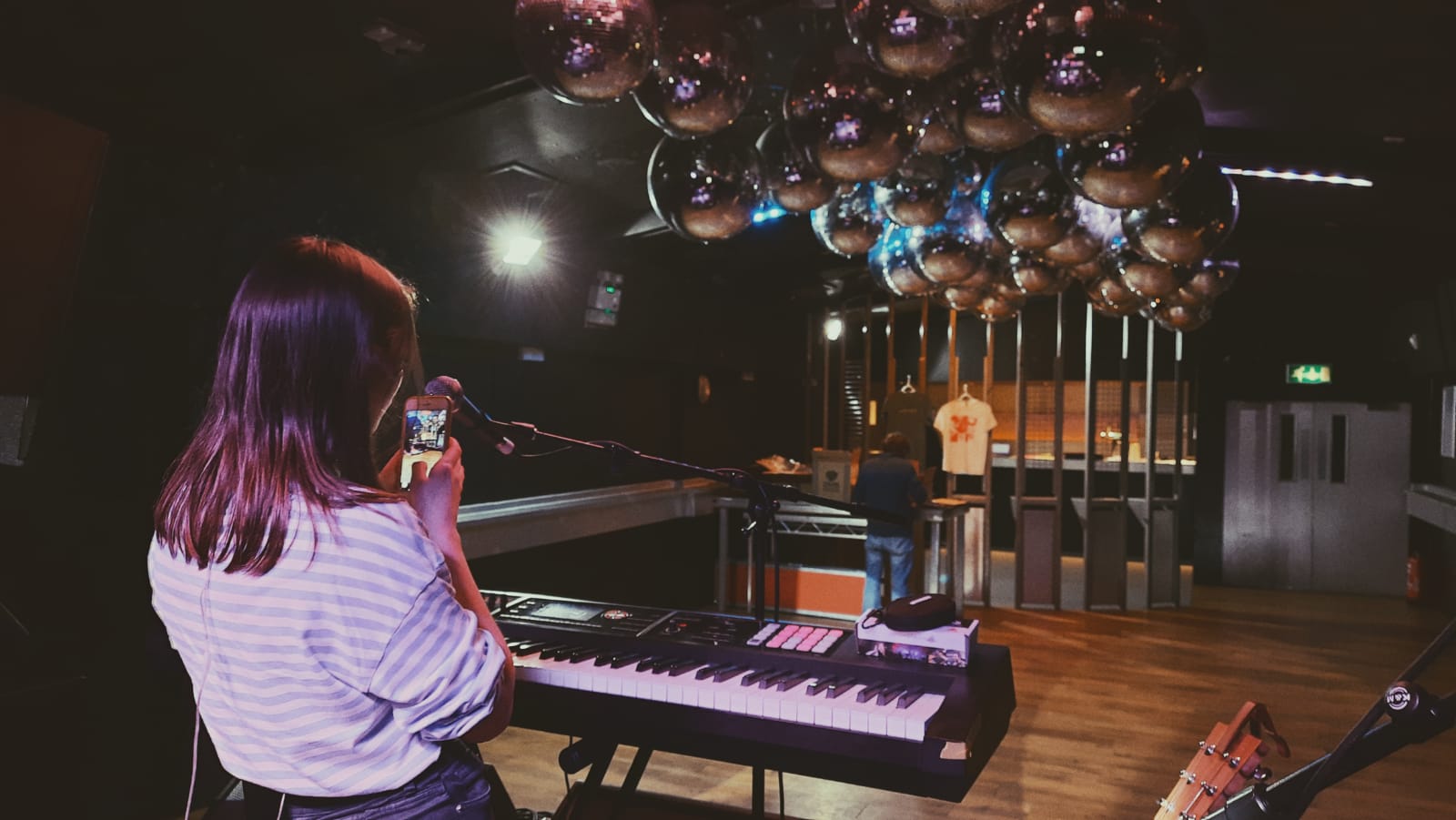 Next stop was Oporto, Leeds. This is such a cool venue and just round the corner from the Leeds Corn Exchange, which is a stunning building and amazingly well kitted out with all sorts of independent businesses and food places: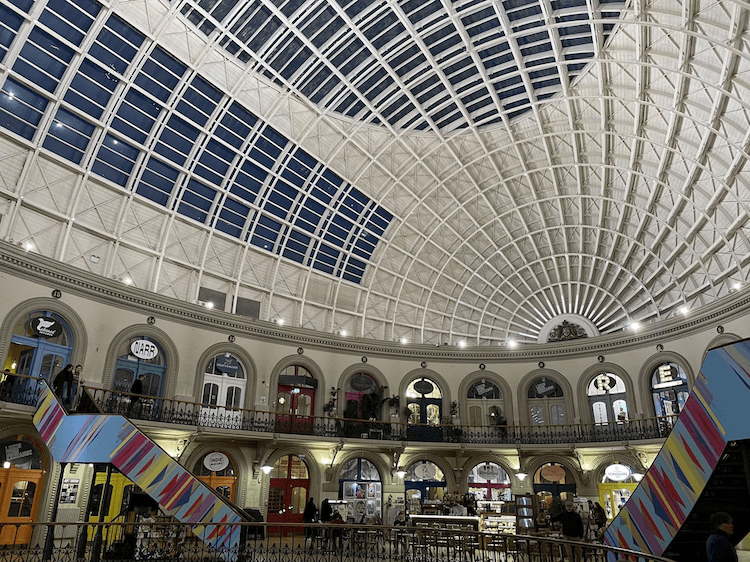 We loved playing Leeds and felt ridiculously well looked after by everyone involved. Nicha also played a cracking support slot and really got the crowd warmed up for our set.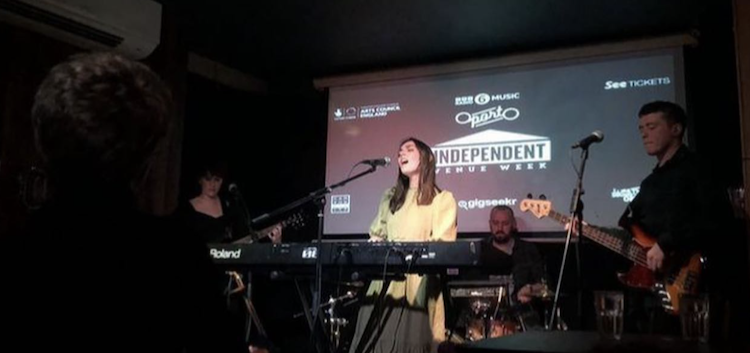 Next on the itinerary was Gullivers, Manchester. This is a venue with a lot of history, and getting to spend some time hanging out there as well as seeing Manchester's bustling Northern Quarter was so much fun. We enjoyed watching the supports (a couple of banging sets from Flowers of Evil and Ambiere), and all felt that this was the gig where we really settled into our groove as a band and were able to feel properly relaxed with the entire setup.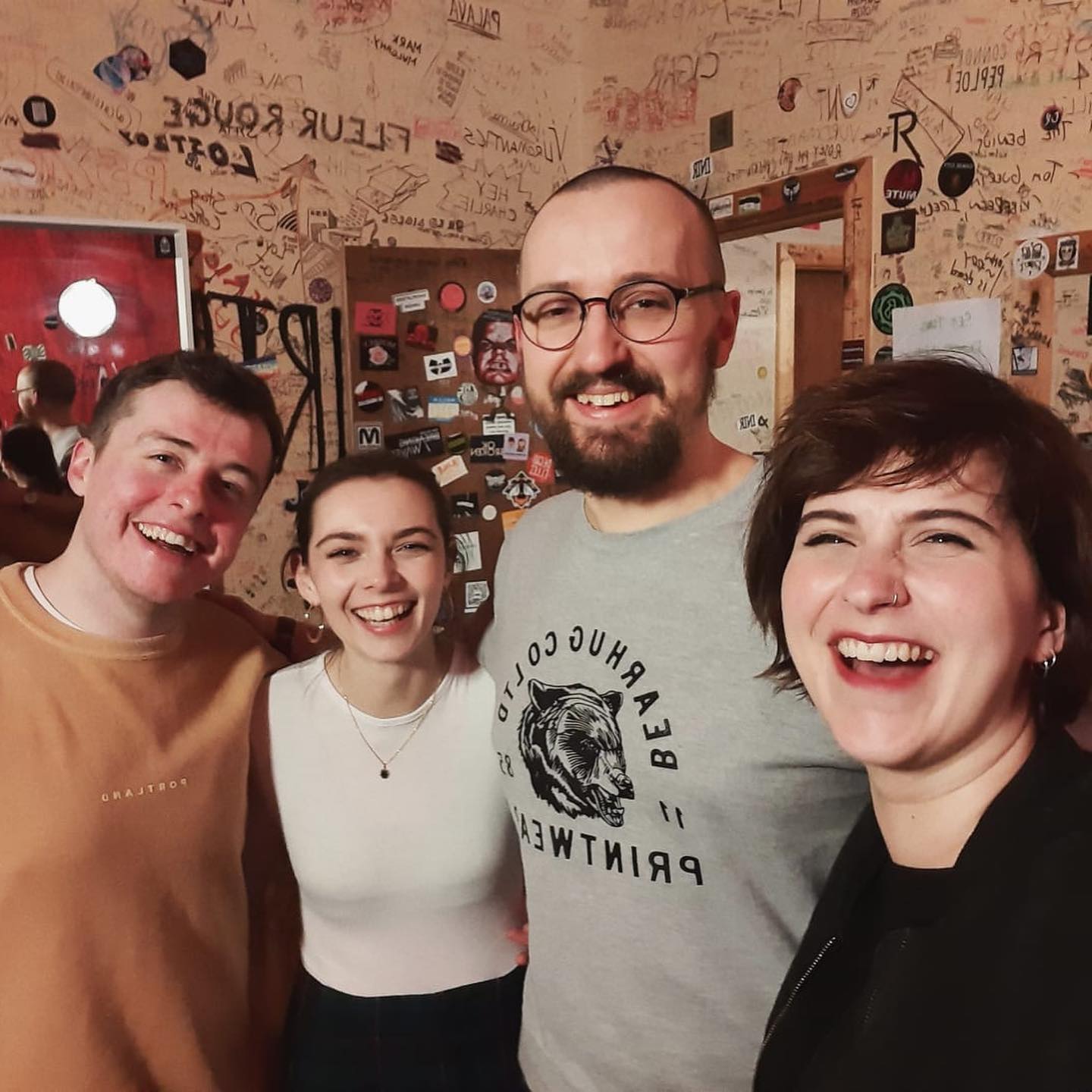 Heading further north once more, our next gig was at The Georgian Theatre, Stockton. This felt like a proper homecoming show and it was amazing to see the place filled with people. Both Elizabeth Liddle and Melanie Baker were incredible supports, really demonstrating the crazy-high level of talent we've got here in the North East and getting the crowd warmed up a treat.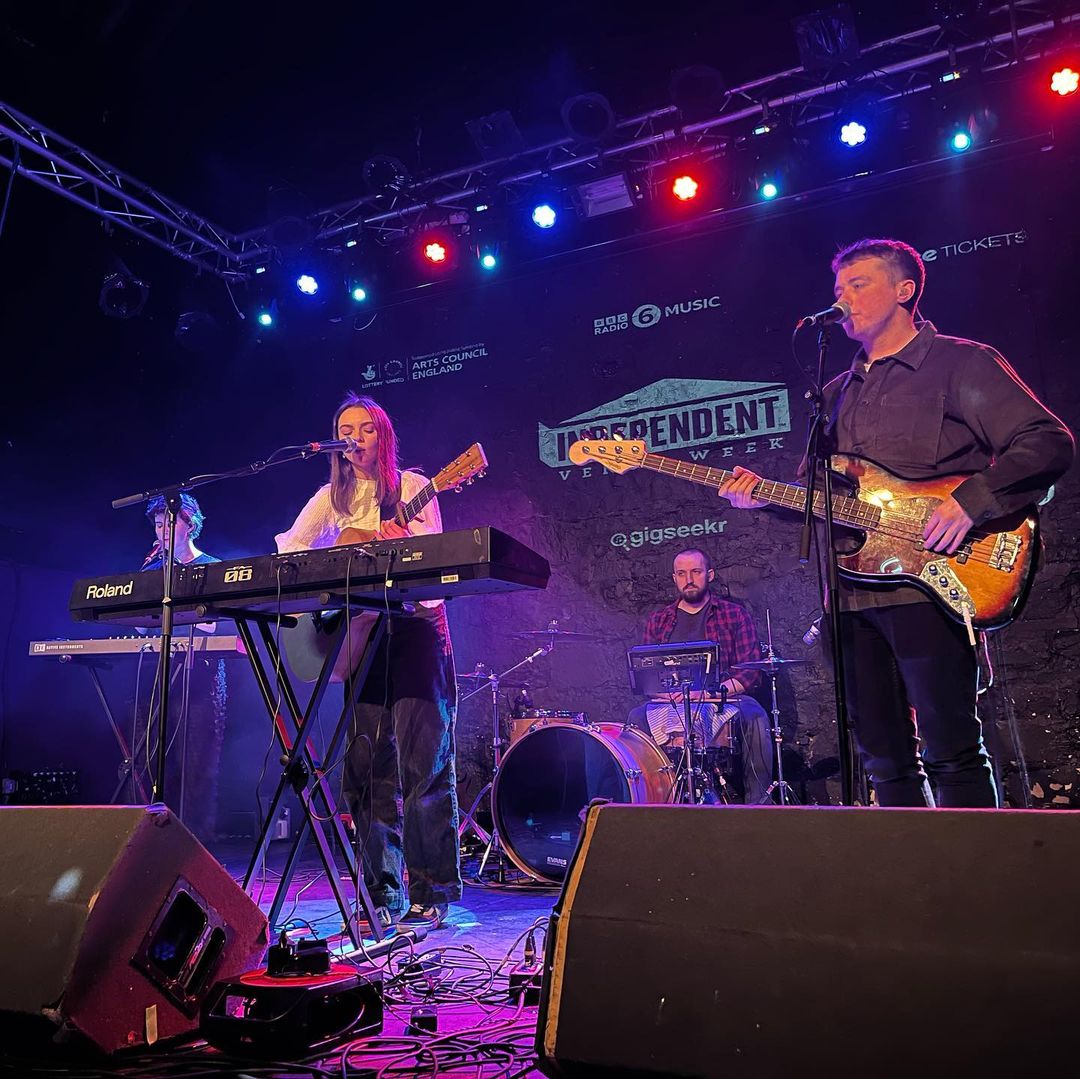 After a short six-day break that we spent sitting at work missing all the gigs and the tourbus hijinks, we were back at it in Glasgow at The Poetry Club. This was a more intimate venue and really well suited to Jodie's sound and style of songwriting - we had a mint time playing this one and the general vibe in the room was so relaxed and warm.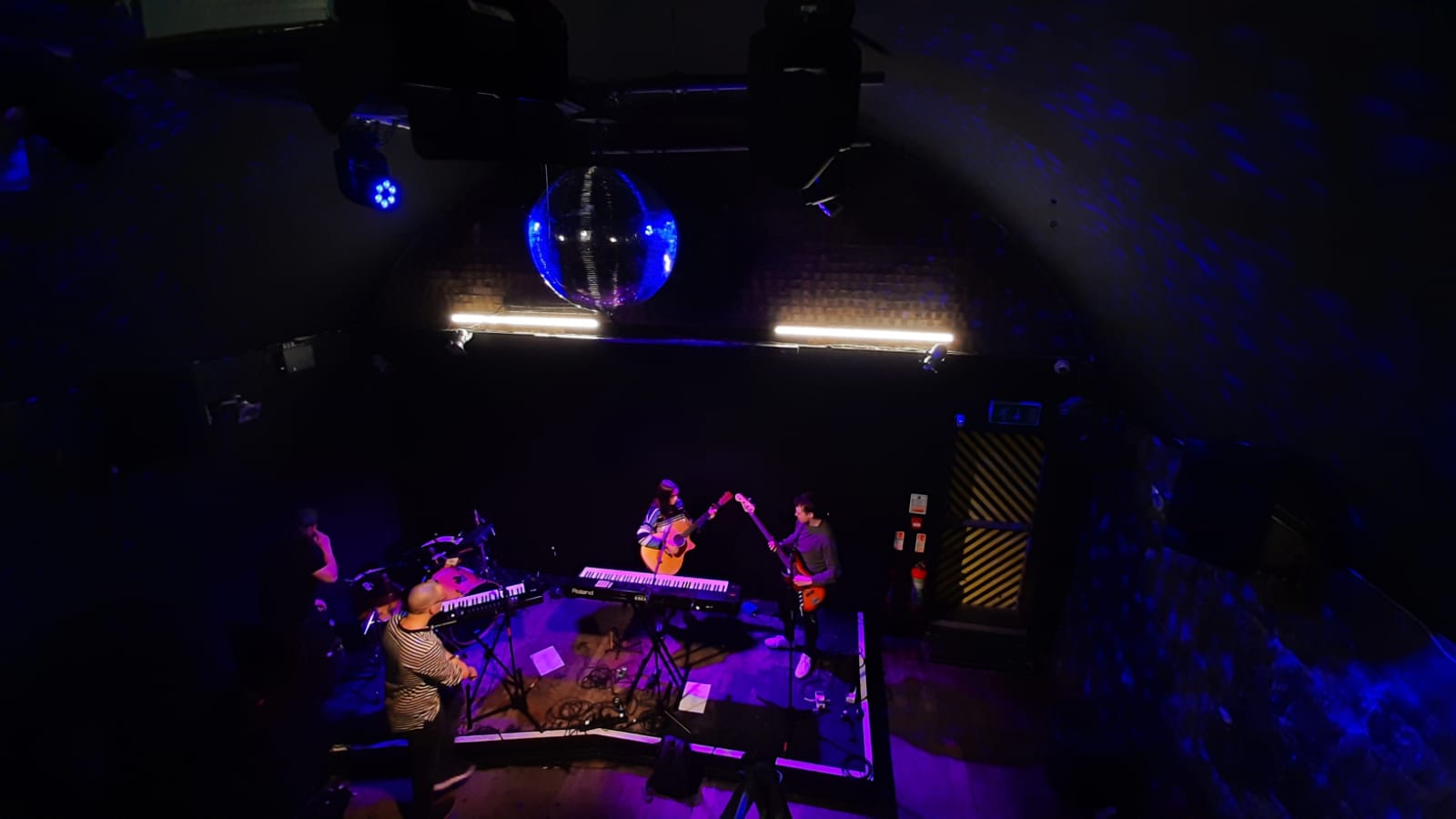 Last up to finish off the tour was a gig at Cluny 2 in Newcastle. Being another North East gig this one felt like another homecoming, and the sound in the space really felt like it was everything we wanted it to be. After another mighty vegan burger (this time courtesy of The Ship Inn), we were ready to roll. The supports from Sarah Connolly and our good friend Nadedja were sublime and set the tone perfectly for our final gig, which was probably the best end to the tour that we could have asked for.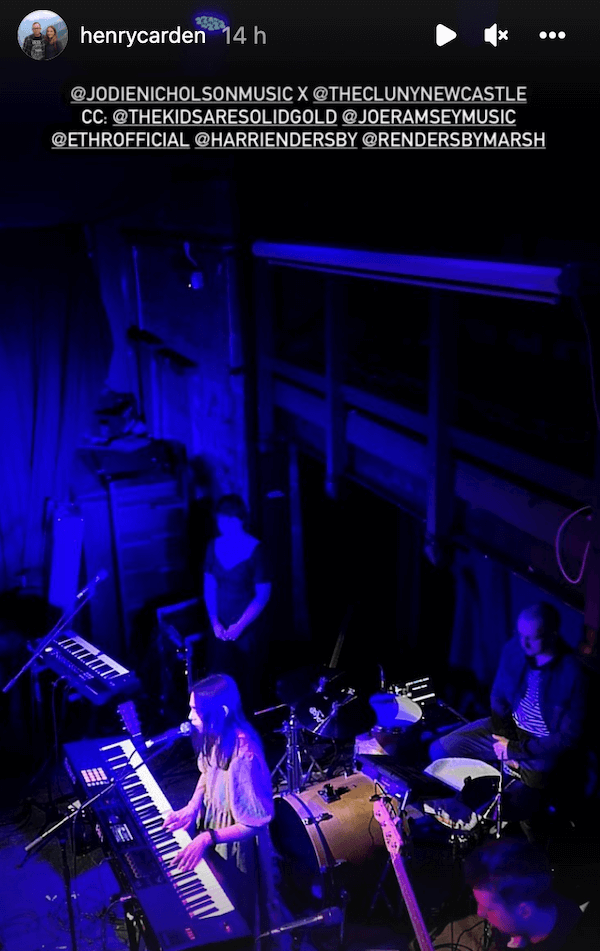 All in all, it's been an incredible experience from start to finish and we've loved every minute. It's been really satisfying to get stuck into performing these brilliant songs with these brilliant people, and to figure out a live setup involving click tracks, in-ears, backing tracks and other elements we'd never incorporated into our live music before (hopefully a more detailed blog post to come on this at some point). Watch this space to see what's coming next! 💚❤️